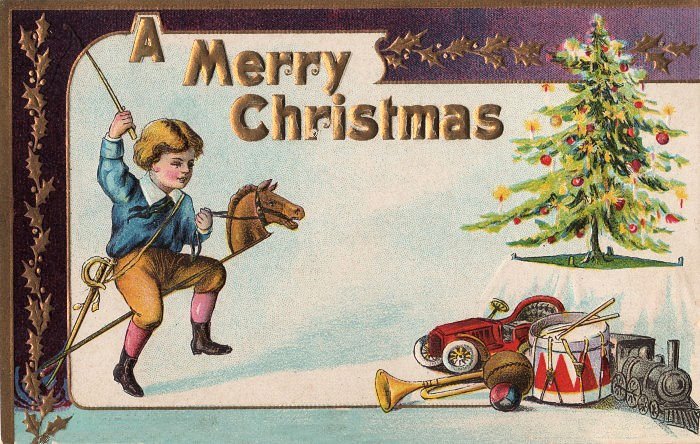 Merry Christmas Charlie Brown!
Dear readers, I know none of you (by which I mean all 8) are named Charles, but I wanted to make sure that as you read you are in the appropriate frame of mind and humming
Hark The Herald Angels Sing
as you read my blog. Now enjoy some pics of the ol' homestead!
Oh Santa! You brought us a bag full of Christmas cards! Thanks!
This year the hubby thought it just wouldn't be Christmas without a snowman dispensing hot chocolate. So. . . dispense he did!
For our Christmas dinner, I decided to try a few new recipes along with a few tried and true.
Mac n Cheese (courtesy of Kraft)
2 lbs green beans, ends trimmed
1 tbsp extra virgin olive oil
3 tbsp butter
2 large garlic cloves, minced (I used 4)
1 tsp red pepper flakes (I skipped this step)
1 tbsp lemon zest (I just zested the entire lemon)
salt & pepper
Blanch green beans in a large stock pot of well salted boiling water until bright green in color & tender crisp, roughly 2 minutes. Drain and shock in a bowl of ice water to stop from cooking.
Heat a large heavy skillet over medium heat. Add oil & butter. Add garlic & red pepper flakes and saute until fragrant, about 30 seconds. Add the beans and zest lemon directly into the skillet, salt and pepper generously. Saute until beans are coated & heated through, about 5 minutes.
Apple Pecan Cornbread Dressing
I honestly did take a picture of the finished dressing, but due to my poor photography skills and bad lighting in the kitchen, the picture looked quite hideous. I decided to spare you all the horror.
Cornbread (I buy a pie-sized round of cornbread from the Vons bakery, but if you prefer to follow the original recipe linked above, she gives you directions on baking your own.)
1 tsp olive oil
6 slices bacon (I used 8)
2 cups diced onions
1.5 cups diced celery
3 cups peeled & cored Fuji apples
1 tbs minced garlic
1/2 tsp chopped thyme
2 tsp dry sage
2 tsp salt
1 tsp pepper
1/2 tsp cayenne (I skipped this)
1.5 cups toasted pecans
1-1.5 cups chicken broth
2 tbs butter
1 egg
In large skillet, fry bacon in olive oil. Remove from pan, chop, & set aside. Add onion, celery & apples to grease and saute 1 minute. Add garlic & thyme and continue cooking 5 minutes until veggies are soft.
Spoon mixture into bowl with cornbread crumbles, stir in sage, salt, pepper, cayenne, pecans and bacon. Whisk together broth, butter & eggs and pour over mixture, tossing until moistened.
(The first time I made this recipe, it must have expected that I would have a lot more cornbread than I actually had because it called for 4.5 cups chicken broth, a stick of butter, & 4 eggs. Needless to say after adding all of that, my dressing was more liquid than solid.)
Spoon into greased 11"x15" baking dish and bake covered at 350 degrees for 30 minutes. Uncover and cook an extra 10 minutes.
Pecan Orange Bread
1 can of 8 Pillsbury Grands buttermilk biscuits
1/2 cup of sugar
1 stick melted butter
2 oranges
1/2 cup confectioners sugar
1/2 cup pecans, chopped
8 oz cream cheese
1 dash orange extract
Spray small bundt pan with nonstick spray. Heat oven to 375 degrees. Zest one orange into bowl with sugar. Pour small amount of melted butter into pan & follow with half of the pecans.
Each biscuit has a natural seam where it is possible to pull apart the top half from bottom half with fingers. Insert a dollop of cream cheese (about 1 tsp), spreading evenly before pinching two halves back together around the edge to seal.
Dip the biscuit into the melted butter to coat, then dip into sugar and orange zest to mostly cover both sides. Place into pan allowing room for biscuit to expand as it cooks. Continue with next 3 biscuits.
When half of the biscuits are placed, zest the second orange into sugar bowl and continue with the rest of the biscuits.
Bake for 45 minutes. Remove from oven and turn onto plate and glaze with mixture of confectioners sugar, juice from one orange & orange extract.
Happy New Year and enjoy!